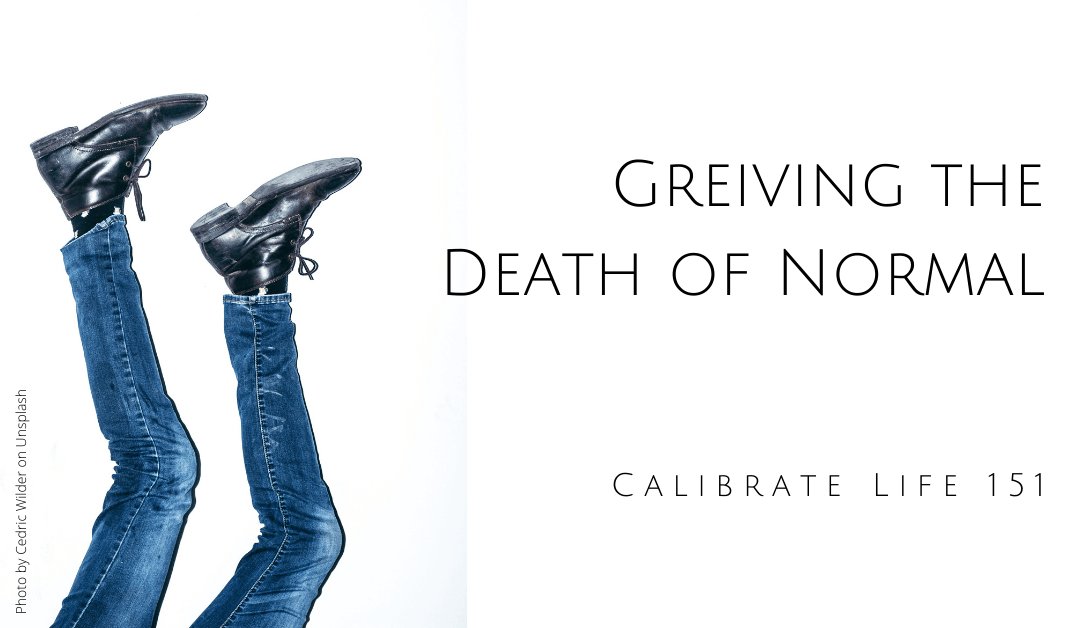 Podcast: Play in new window | Download
We've heard people talking about a "new normal" or "when things get back to normal." It occurred to us that sometimes "normal" gives way to a new reality full of purpose, hope, and opportunity. Having lived through a deep grief process, we've simply recognized a grief process at work in the world around us. In this episode we are talking about "Grieving the Death of Normal."
Listen or subscribe to the Calibrate Life Podcast in Apple Podcasts, in Google Podcasts, in Stitcher, or in any podcast player.


In today's podcast we want to focus on opportunities.
This fully hit home to me about a month ago on a zoom call with a leader. I could see the weariness in his eyes and we talked about it.
Transitions and change are always difficult.
We've been in an increasing time of discontinuous change for about 2 decades, or more. Change used to be more predictable, but it continues to lack continuity. The change in our lives for the past couple of decades has included unpredictability.
I recognized the weariness in this leader and it began to settle in on me for the first time that we are grieving the death of normal. (CONTINUE FOR THE REST OF THE ARTICAL)
(more…)