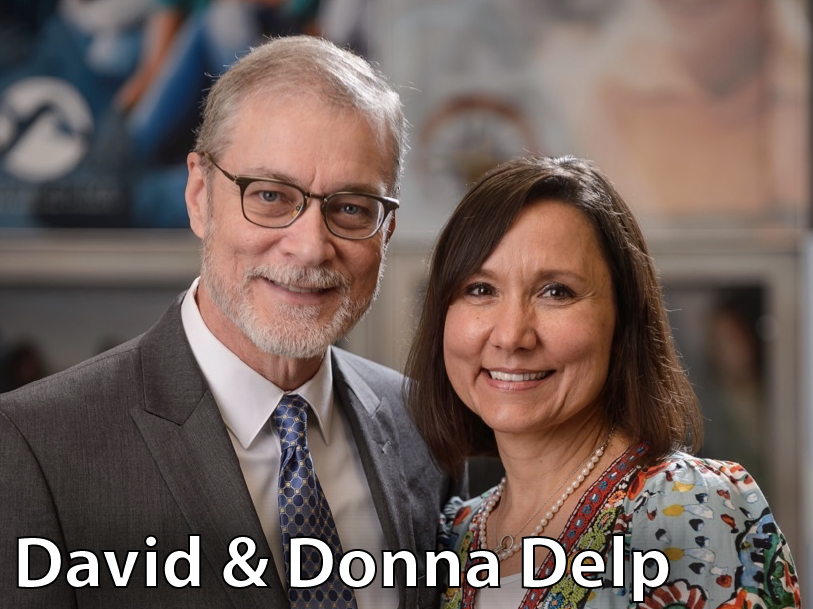 Church & Individual Partnership Info Page
David & Donna Delp, Africa, Acct. 220847 – AGWM Financial Partner Link
 Thanks for considering partnership with David and Donna. This page contains information, videos, and PDFs for churches that will facilitate your team or church presentation. More in-depth mission specific and personal bio narrative is available on our CalibrateMission.com web page. WE WANT TO MAKE THINGS AS EASY AS POSSIBLE, SO THE ONLY THING YOU REALLY NEED TO KNOW IS, ASK US, CALL US or MESSAGE US, OR EMAIL US AND WE WILL TAKE CARE OF ANYTHING YOU NEED OR GET YOU WHATEVER INFORMATION IS HELPFUL.
Case for Support and Bio PDFs
Click either of the front or back images for a downloadable 2-page PDF with our Case for Support, Bio, and Commitment Form.
Mission vision details and more mission specific info is on our public CalibrateMission website. CalibrateMission.com
Video Resources
We have 3 versions of the same promotional video. The videos can be viewed in the provided video slider.
"Our Story and Our Mission: David and Donna Delp" is the full 8 minute version. This includes both our personal story and mission specifics. It is designed as an introduction or for presentation for a missions window in a congregational gathering. Click here for the download link. 
"Our Story" is the first 4 minutes of the video edited for use as an overview of our story for presentations where we share the mission live. Click here for the download link.  
"Our Mission" is the second half of the video that gives a 4 minute overview of just our mission to Africa. We rarely use this version, but it is useful when our story is already known and just mission specific info is needed. Click here for the download link. 
"Join Team Africa" is a 3 minute fun, short, and slightly whimsicle video addressing some FAQs regarding our itineration journey. Click here for the download link.
"Fall 2019 Update Video" is a 5 minute partner appreciation and status of the mission update (October 2019). Click here for the download link. 
We can ABSOLUTELY do a custom video to our partner's specifications.   
Previous Presentations
Our live presentations vary according to the church's needs, culture, and direction from the pastor and the Holy Spirit. 
We can meet a variety of presentation needs, including a short window. Here are some of our recent presentations. 
"At a time when strategic church planting efforts require mentors and coaches to grow African church and missionary leaders, the Holy Spirit sent David and Donna to Africa. Life has prepared this wonderful couple in unique ways to influence Africa. They are a powerful team, with gifts and personalities that will be a huge blessing to the African Church. It is my joy to ask you to support and pray for David and Donna."
"We express our support of David and Donna Delp as AGWM missionaries to the continent of Africa. We feel we are lending the gifts by which Indiana was blessed for many years for the advancement of the gospel in Africa. Their life experience supports a scope of ministry in Africa that will increase the effectiveness of urban church planters, African church leaders, and our missionaries across the continent."