Podcast: Play in new window | Download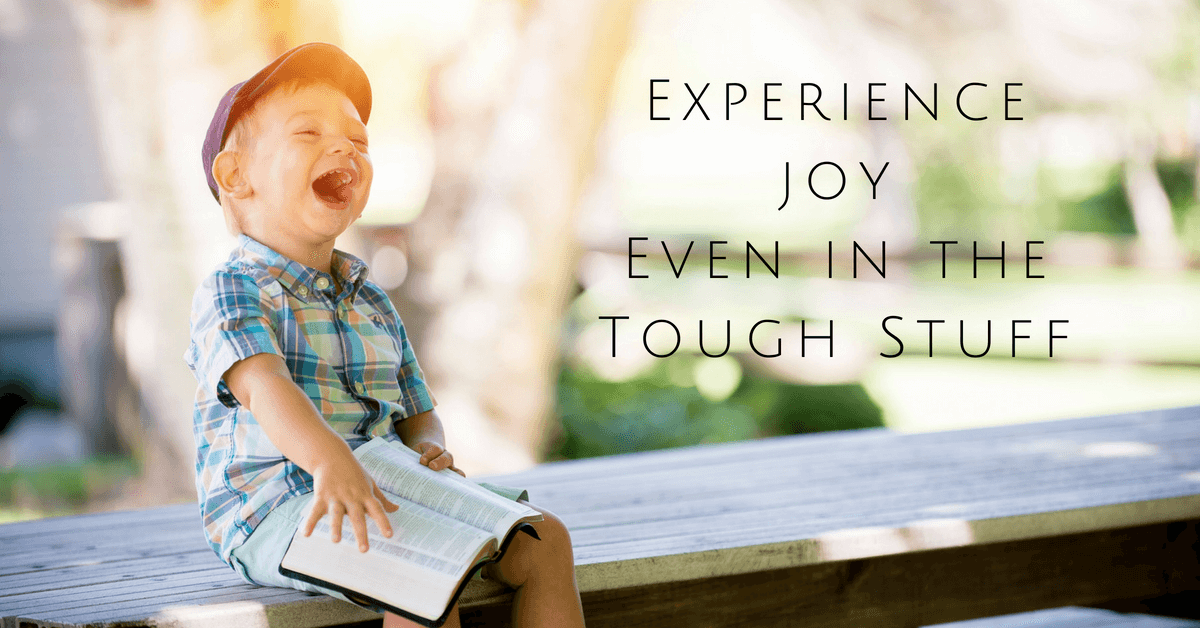 Can we have joy in difficult circumstances? Our attitudes, our motivation, and our purpose for living will help us press through the difficult things in our lives and experience joy. It is a journey, it may not happen overnight, but when we consistently choose the right attitude and live with the right motivations, we will experience and live joy, even through the tough stuff.
In this episode David and Donna pull truths from the first chapter of the Book of Philippians and talk about living a joyful life through every circumstance.
Listen to the Podcast…

Continue Reading for Episode Notes…
Having Joy in Difficult Circumstances
Calibrate Life is a podcast about joy, because we need to be reminded regularly that this is supposed to be a joyful life. 
Or present life transition has been about moving from the status quo into the bold adventure to which God is calling us. It is with the understanding that we've been transformed and positioned and now is the time to let go of the things past and press boldly into the things ahead. 
We did not choose our path or the place to which it has brought us. Our path has chosen us. 
Our tag line is, "Pressing beyond the tough stuff and experiencing the joy of living, leading, and loving."
The painful part of our emotional journey has taught us much about joyful living and emotions of joy. There is something about the awareness of pain that prepares you and prompts you to embrace joy. 
It is a decision. Will I be joyful, or will I be sorrowful. Will I be emotionally healthy, or will I allow myself to drift into emotional dysfunction. It is not an immediate decision, and one that we sometimes do not have control over. But over time, we do have the ability to choose joy. 
Joy in living, leading, and loving is today. Its not yesterday, yesterday is a memory that may or may not bring joy. Nostalgia brings us a pain laced joy. We feel joy for the things we have experienced, but with a tinge of blue because that emotion is gone, never to be experienced again. Joy is not reserved for tomorrow, that's the future. Joy is experienced today. you cannot experience joy unless you experience it right now. 
The Book of Philippians is my favorite book in the Bible. The setting for the book is the Apostle Paul writing a letter to the Christians in Philippi. Paul writes from prison. He is in the advanced stages of imprisonment with appeals exhausted and death imminent, yet he writes about joyful living. It is quite obvious why the book is of such great appeal. How can we have a joyful attitude when the circumstances are unexpected? And if we can live joyfully when the circumstances are unexpected, how much more so should we find joy in recognizing the blessings of life. 
How Do We have Joy in Difficult Circumstances?
In Philippians chapter one, Paul is imprisoned and he writes, "That which has happened to me has served for the advancement of the gospel…."
"That which has happened to me" is indicative of the circumstances over which we have no control or choice. The attitude that leads to joy is the attitude that says, "I cannot control my circumstances, but I can discover the joy and blessings associated with those circumstances."
I cannot control the things that have happened to me, and to some degree, I cannot control everything that will happen to me, but I can always control my response, my attitude, my perspective, and my expectations. 
It is the undying and unwavering faith, hope, and trust that the circumstances of our lives are not only leading us to good place, but has us in a good place. 
Our ATTITUDE Allows Us to Experience Joy in Every Circumstance
We examine the circumstances and identify the cause for rejoicing.
Paul's Attitude:
I can see God's purpose being fulfilled if I look for it.
Others are being helped and encouraged through my suffering
I always think of the movie Pollyanna when I think of keeping a positive attitude. Pollyanna was an annoying little girl who was always promoting the thinking of happy thoughts. Sometimes, it seems there are no happy thoughts to be thought, but I will not see God's purposes being fulfilled unless I look for them. 
My attitude must become that even when I cannot see the good in something, even when I am overwhelmed with the circumstance, I must have faith (and hope) that if I look for it, I will find God's good purpose in the path of the circumstances. 
How can I adjust my attitude today?
I always say that airports and train stations are places of great joy and great sorrow. My circumstance tomorrow is leaving my daughter at the airport and not seeing her again for several months. That is just today's challenge. We cannot change the circumstance, but we can change our attitude and look to the next thing and the next opportunity and be glad for the blessings of God. 
I don't advocate for thinking of all the terrible things that could be happening to put the present into perspective, but rather to consider the great blessings of the present circumstance, to be grateful, and to thank God for his blessings rather than chafe over the parts of it we don't like. 
This is a matter of having the right attitude. 
Our MOTIVATION Allows us to Experience Joy in Every Circumstance 
While Paul was in prison some of his rivals took the opportunity to criticize and minimize him. They took the opportunity to elevate themselves. This was hurtful both to Paul and to the gospel.
The worst part of suffering are the people wounding you further who intimate something is wrong with your spirituality, with your faithfulness, or even with your God. 
Your circumstance, "that which has happened to you", happened. It happened. You did not have to cause it, it just happened. 
Your path simply led to this place. It happened. 
You cannot allow the motivation of others to define your joy, only your own motivation. 
The Roman's MOTIVATION was shutting Paul up and shutting him down.
The unethical preachers' MOTIVATION was taking opportunity to exalt themselves through diminishing Paul.
The sincere preachers' MOTIVATION was taking courage through Paul's courage and example.
PAUL'S motivation was the exaltation of Christ.

 
Psalm 25 shows us that sincerity (proper motivation) will protect and preserve us.
"To you, O Lord, I lift up my soul. O my God, in you I trust; let me not be put to shame; let not my enemies exult over me. Indeed, none who wait for you shall be put to shame; they shall be ashamed who are wantonly treacherous. Make me to know your ways, O Lord; teach me your paths." Psalms 25:1-4 ESV
And at the end of the chapter…
"Oh, guard my soul, and deliver me! Let me not be put to shame, for I take refuge in you. May integrity and uprightness preserve me, for I wait for you." Psalms [25:20]-21 ESV
When your motivation is sincere, God keeps us from shame in our suffering. 
This is a supreme comfort to me, because I cannot always be right, I cannot always see things turn out the way I hoped, but God honors a pure motivation. This EMBOLDENS and ENCOURAGES me to aggressively move forward. 
Our PURPOSE Allows us to Experience Joy in Every Circumstance
"What then? Only that in every way, whether in pretense or in truth, Christ is proclaimed, and in that I rejoice. Yes, and I will rejoice, for I know that through your prayers and the help of the Spirit of Jesus Christ this will turn out for my deliverance, as it is my eager expectation and hope that I will not be at all ashamed, but that with full courage now as always Christ will be honored in my body, whether by life or by death. For to me to live is Christ, and to die is gain. If I am to live in the flesh, that means fruitful labor for me. Yet which I shall choose I cannot tell. I am hard pressed between the two. My desire is to depart and be with Christ, for that is far better. But to remain in the flesh is more necessary on your account. Convinced of this, I know that I will remain and continue with you all, for your progress and joy in the faith, so that in me you may have ample cause to glory in Christ Jesus, because of my coming to you again." Philippians [1:18]-26 ESV
Paul acknowledges the PURPOSE of God is better than the one we devise. We find JOY in spite of suffering when we embrace the greatness of the PUPOSE of God and we TRUST that we are on the PATH to the fulfillment of God's PURPOSE. 
Calibration Tools, Calibrating our Lives and Lifting Those we Love and Lead
We don't sit around asking ourselves a bunch of questions, but there is an ongoing process in my head of looking at things in this way:
What's the positive side of this circumstance? Yes, this is optimism. Optimism is faith, trust, and hope. Pessimism braces itself for all of the bad things that will happen next. Optimism prepares us for the blessings to come, and as a result, actually makes the blessings possible.

 

If I can see no positive side, can I trust God to take that which seems to be evil and make it a good thing?
Where are the opportunities? Some always increase their wealth in every economic downturn because they have faith that the set backs are temporary, and others see them as permanent.

 
Finally…
We are committed to living a joyful life if it kills us!
Pressing beyond the tough stuff and experiencing the joy of living, leading, and loving. 
Consider the "tough stuff" in your life. 
Examine your circumstance carefully and look for the joy.

 

Be willing to let go of the things you hold in your hands to experience the joys of the outcomes.
Keep your focus on the goal, the prize, the finish.

 

Have a little faith. Trust that God's path is a good path, he is going to do what he said he would do, and embrace the joy that is only found in contentment.

To comment on posts, "like" our facebook page @Calibrate360 and join the conversation.