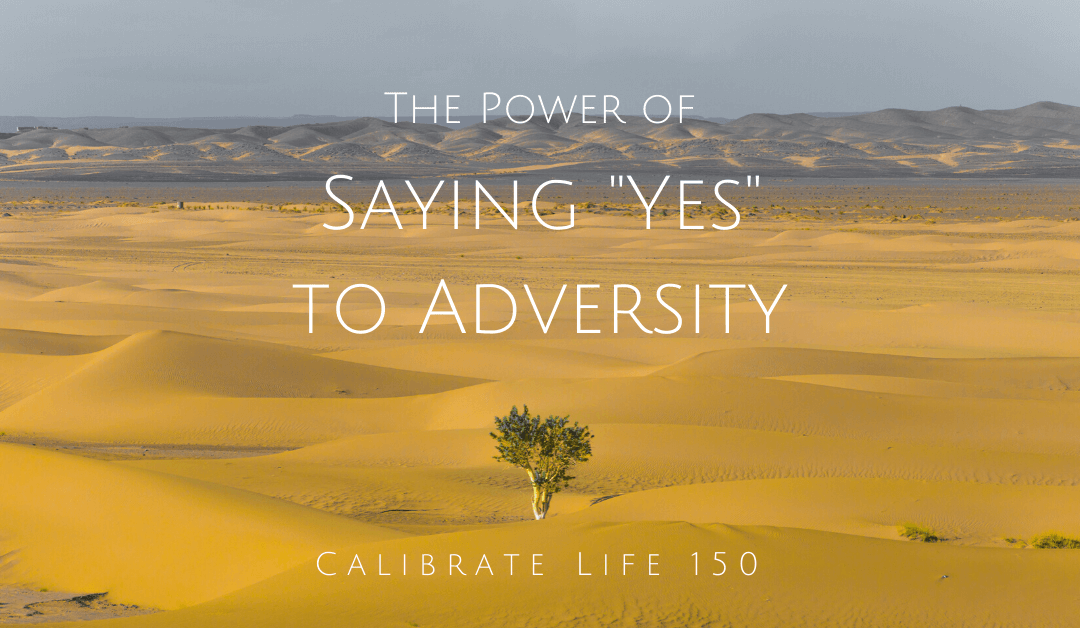 Podcast: Play in new window | Download
Embracing adversity, being willing to say "yes" to the tough stuff gives us new lenses to see things differently, it exercises atrophied muscles needed for new adventures and callings, and it deconstructs our inferior plans to make way for God's excellent plans. In this episode we talk about saying "yes" to adversity in expectation of the joys ahead.
Listen or subscribe to the Calibrate Life Podcast in Apple Podcasts, in Google Podcasts, in Stitcher, or in any podcast player.


Yesterday, I found myself being thankful for the Covid-19 disruption. I was taken by surprise by my sudden fondness. Why? Because I got a glimpse of the positive, of God's hand working us through adversity. I got a fresh look at our partners and their tenacity as God emboldens them and carves new paths for them.
I liked the world the way it was. I did not want the world to change. I liked fundraising the way it was pre-Covid, not to say it won't go back. I liked the way the world and the markets functioned pre-Covid. I have moments of wanting to run back to the pre-adversity ways. (Continue for the rest of the article…)
(more…)