Podcast: Play in new window | Download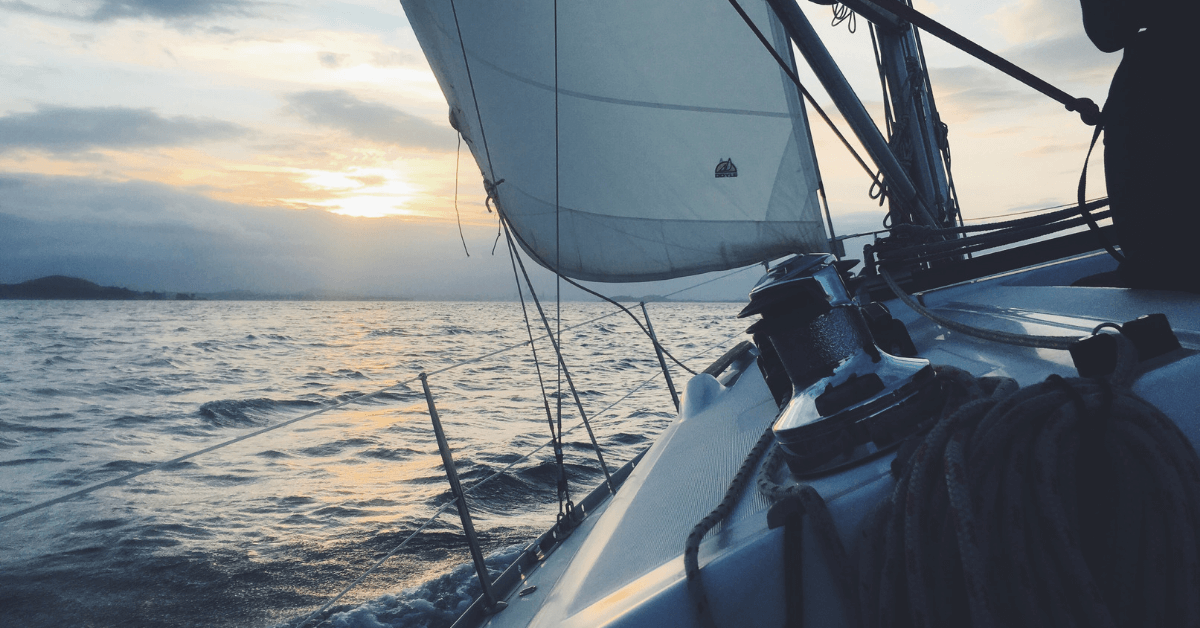 Should we have New Year's resolutions? Do they work? If I trust God to shape and lead my future, do I need a strategic plan? In episode 102 of the Calibrate Podcast, we will discuss the tension between following the Spirit and having a plan. 
continue reading for the episode notes…
Do New Year's Resolutions Work and Should You Have One?
Should we have New Year's resolutions? Do they work? If I trust God to shape and lead my future, do I need a strategic plan? As our great adventure continues, I am finding one of the greatest challenges to be continued dependance upon God to make things happen that are beyond my ability. If the great adventure is greater than we are, and if God has directed us into something beyond our ability to fully comprehend, then we have need of a continued and growing trust in God. 
Do "people of the Spirit" rely upon strategy?
If we are people of the Spirit, and we are, then how much do we rely upon things sovereignly happening, and how much do we strategize to make things happen? 
My brain is wired to engineer solutions and solve problems. I am a strategist and a planner. I am also a man of the Spirit. I have a strong conviction that movement must originate from God's heartbeat. The wiring for strategic thought and planning and the desire to be moved along by the wind of the Spirit sometimes seem to be in conflict. 
Living my life as a person of the Spirit and around people of the Spirit, sometimes I've felt my gifts diminished or devalued because they seemed to rely upon natural ability rather than supernatural ability. Actually, most of those feelings were of my own making and were a result of my growth and grappling with the need to bring my natural gifts and abilities into alignment with God's path for my life. 
The Apostle Paul worked through the same issues. He wrote, "But he said to me, 'My grace is sufficient for you, for my power is made perfect in weakness.' Therefore I will boast all the more gladly of my weaknesses, so that the power of Christ may rest upon me. For the sake of Christ, then, I am content with weaknesses, insults, hardships, persecutions, and calamities. For when I am weak, then I am strong." (2 Corinthians 12.9-10 ESV)
How much to we plan, and how much do we just follow the Wind?
So, with the advent of a new year, and with new and hearty challenges, how much do we plan, and how much do we just let the wind move us forward? I want to be moved by the wind of the spirit, not over anticipating, not making up my own future, letting God unfold our future in a sovereign way. I do believe the Scripture when it says,  "…no eye has seen, nor ear heard, nor the heart of man imagined, what God has prepared for those who love him… (1 Corinthians 2.9 ESV)." 
I want to be strategic, I want to be a planner, I want to be faithful to think through where I am going in life, but I more so want to live the life and the adventure God has intended.
So, in strategically thinking about a new year, new directions, and moving the great adventure forward, how do I strategically plan and go with the Wind at the same time?
Is what we are doing important enough to do it well?
Do I care enough about what I am doing to make an impact? If the life we are living and the things we are attempting were birthed into our passions by the Spirit of God, then they deserve our focus. 
All of my introspection about reliance upon the Spirit does not negate my drive to try, to work at it. It is simply that I know I will not be successful unless the impetus and the ongoing guidance comes from the Holy Spirit. This does not mean that I try less than others, but it means my trying and doing is divinely motivated and directed. 
Does our life and calling deserve divine focus?
Some people actually think core values, missions statements, and strategic plans are worthless for those guided and directed by the Spirit of God. Hey, I am a Wind surfer myself, and I've questioned myself on this very thing many times. 
I have core values… they were divinely guided
I have a mission statement… it was divinely given and keeps me focused on God's agenda
I understand my purpose… it was divinely prompted in my passions
I have a strategy and I am strategic… it is a divinely empowered and revealed strategy
I take action… it is divinely directed action
I work just as hard, if not harder, because I am motivated by the eternal. I focus just as hard, if not harder, because my calling is directed by the Spirit of God within me. The difference is that I am led beyond my agenda into God's agenda, I am empowered to accomplish God's agenda in a way that transcends my natural ability and requires God's ability working through me. 
It is God's agenda, accomplished through God's power, that produces God's results. 
This is helpful to me, because sometimes I feel I am being disingenuous to myself, the person God created and wired, to have ambition… but the ambition I have is a God-directed ambition. 
Should we strategically engage the new year?
We sometimes make plans that fail. Our plans need to be spiritually informed, then they will be worthy of effort. 
I've heard it said that 80% of new year's resolutions never get any traction. Such statistics may convinces us to not make any plans for the new year. But think about it, 80% of any group doesn't do much, its the 20% that moves 80% of things forward. 
I am not deterred by the fact that 80% of all intentions for a new year fail. I simply determine to be part of the 20% who succeed. 
I'm not sure who first observed and stated the 80/20 rule, but it holds true in almost everything. 
Our society complains about the 1%. Of course 1% are going to control an inordinate amount of wealth. And I don't even have to run the numbers to guess that 20% of the world's population controls 80% of the world's wealth. 
In a church 80% of the work and missional forward movement is accomplished by 20% of the people. 20% of the people in a church usually contribute 80% of the church's financial resources. 
Be one of the 20% who make things happen, who move things forward. Be one of the 20% who focus on the vision and craft strategies for forward movement. 
We overestimate what we can accomplish over the short-term, but we greatly underestimate what we can accomplish over the long-term.
We tend to overestimate what we can accomplish in one year, but greatly underestimate what we can accomplish in 5, 10, or 20 years. Our short term goals are sometimes too ambitious, but our long-term goals are usually under ambitious. 
Must our strategic plan be complete before we act?
We have to be starters. We've discussed the hinderance of perfectionism many times. What is the tension between following the "Wind of the Spirit" and laying out a detailed strategic plan? 
Let's consider Abraham in the Old Testament book of Genesis. Abraham was directed of God to undertake a great adventure, one of leaving the familiar and pursuing a promise not fully revealed. Sometimes all we know is we are going, we may not know how or where, but we are going. 
As our great adventure takes us to Africa, I know what we will be doing, but I know most of the profound things that happen will be things we could not have anticipated. 
Abraham proceeded into the unknown. As he progressed, in many of the places along the way, Abraham built an altar, sacrificed, and inquired of the Lord. Abraham was led one step at a time. He knew the big picture, he knew he was pursuing a specific strategic promise, he had some of the details, but he stopped regularly to inquire of the Lord. 
When we trust and follow God our strategic planning looks differently from that of a secular entrepreneur. Our goal and aim is to fulfill God's agenda. Here are a few things to encourage us in keeping the proper tension between following the Spirit and coming up with a plan.
Trust God's direction toward the great adventure — Abraham went.
Build a lot of altars — Abraham regularly inquired of the Lord as he went.
Have a plan — Abraham systematically moved toward God's promise
Be flexible — Abraham released the best land to his nephew Lot, because he knew God had a better plan.

 

Don't try to solve God's problems for him — Ishmael…

 
Calibration Tools… Calibrating our Lives and Lifting Those we Love and Lead
I've been thinking about this podcast, about Calibrate360, and about Africa. What are we trying to accomplish? What are the problems we are trying to solve? Do I even know? My immediate answer is, lifting and developing leaders, but that is fairly generic. 
What are the problems you are trying to solve… and more importantly, what are the problems God is calling you to take on? 
Identifying the problems in this world God is calling you to take on is the first step. We cannot have focus without a direction. 
Our transformational model is: Get in the Presence of God, a Passion will Arise, a Path will Emerge, and a Practice will result. 
Strategic planning for the Christ follower is simply listening to the heartbeat of God until a divine passion arises within us. The passion grows so intense that it presses us to seek God for a strategy, a path, because we simply must take action. 
Do you have anything like that? Is there anything God has birthed within your passions, something you MUST do? Something you will eagerly and joyfully do? THAT is where we have to invest with divine strategic intent. 
Finally…
I've spent the last couple of days identifying the problems God has called me to engage. I've worked on honing my understanding of my mission and my purpose, and I've identified some things that we MUST do. 
I am sometimes frustrated and discouraged that the things in my heart to do are far bigger than my ability to do them, but I am joyfully encouraged that they are supposed to be bigger than I am. 
This scene has repeated itself again and again throughout our lives: We are divinely passionate to accomplish something that we cannot do, and God equips, empowers and makes a way, so that it is clear to us, and everyone else, that God has once again accomplished his will through us in a way that it would not have been possible without Him. 
What's the problem God is calling you to solve?
What are your first divinely ordered steps? What's the divine strategy? What actions must you take? 

If you would like to comment on this post, we would welcome your feedback on our