Podcast: Play in new window | Download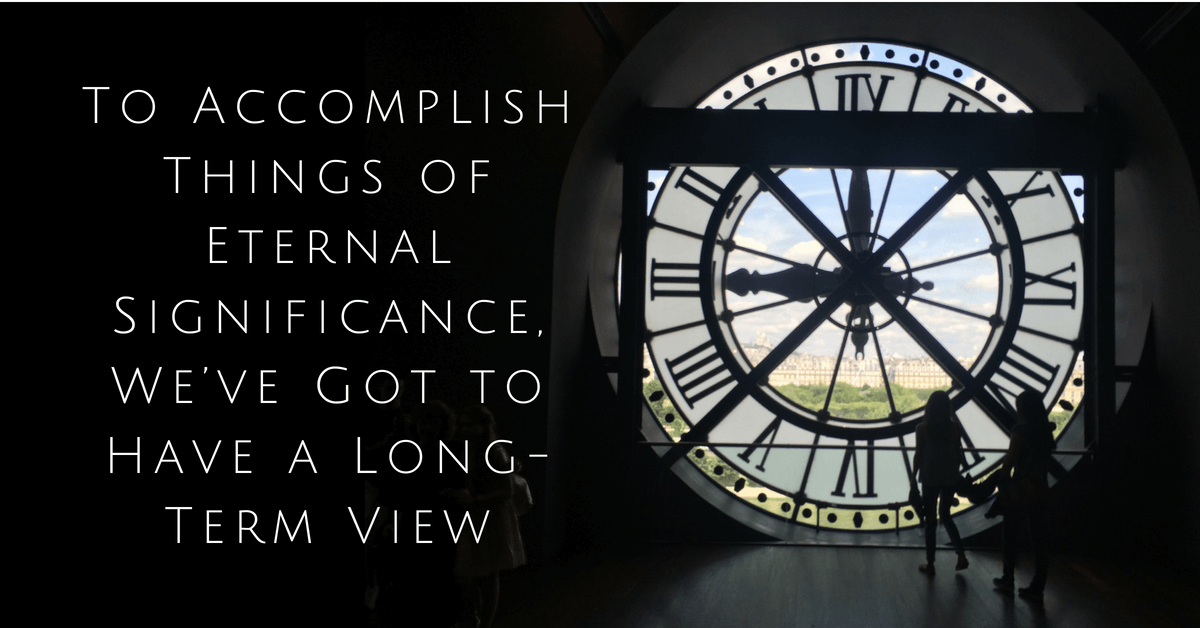 Quick wins are important, focusing on urgent projects is necessary, but to accomplish deep things, things of eternal significance, we've got to take a long view of things. We've all been given the same amount of time, but we can trust God to manage time according to his agenda. When we place all of our energy on the things we can accomplish over the short-term, we miss the value of the long-play.
In this episode we discuss how God is the master of time and we've got to be willing to take on things that will take a long time to build. To see transformation, to build an enduring work, and to fulfill our mission, we've got to take a long-view.
Listen to the Podcast…

Continue Reading for Episode Notes…
Continue Reading »