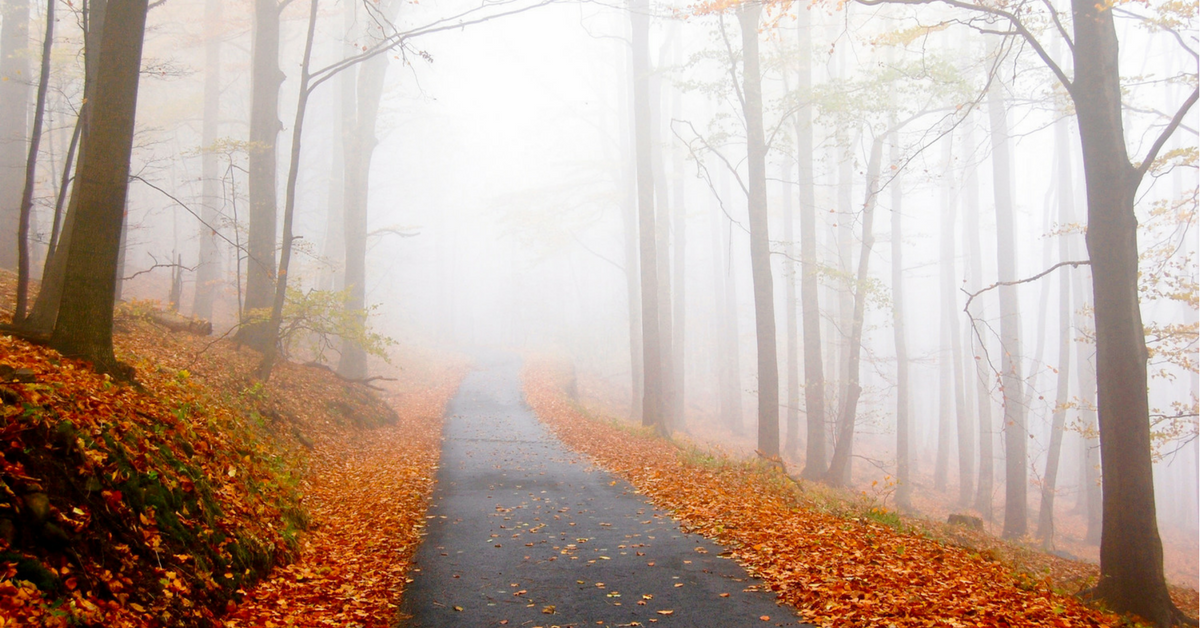 Podcast: Play in new window | Download
We all desire clarity of vision and direction for the future. Clarity is important for decisiveness. It's much easier to move boldly into the future when we have a clear picture in our spirit, mind, and soul. But what about those times when everything is foggy except for the next few steps? Trust is far more important than clarity when it comes to choosing the right paths and directions. Spiritual leaders, coaches, and mentors are always concerned with a clear vision of the future, and this episode of Calibrate Life focuses upon how the greatest visional clarity comes through a commitment to trust.
The most common question asked by leaders who want to honor Christ with their lives is, "How do I know what's next?" "How do I know God's will or direction for my life?" "How do I know when it is time to change paths, or which path I should choose?" All of those question have in common a desire for a crystal clear future, or at least a detailed life plan and direction. [2:40]
Continue reading for time stamped episode notes and links.

I blogged about clarity and trust  in a July 20, 2016 post on this website while on sabbatical. You can read the entire blog post, "Clarity or Trust," at this link. [1:10]
The number one question leaders ask me is, "How do I know what's next?" "How do I know God's will and direction for my life?" How do I know when it is time to change paths and go a different direction?" etc. All of those questions have one common them, it is having a clear vision and understanding of the future. Not just a clear vision, but clarity as to precise divine direction. [2:30]
Wouldn't it be great if God just gave a road map that gave us clear direction from start to finish? That's just not the way it works. [3:00]
The book we referenced in the Podcast [4:00]
Ruthless Trust: The Ragamuffin's Path to God by Brennan Manning


The truths in this book solidified our understanding of trust and its importance to our spiritual life.
[callout]The first thing we need is NOT clarity, but we first need to learn to trust, even when we cannot clearly see. [7:40] [/callout]
Key Points: 
We need clarity of mind, soul, and spirit so we can hear the heartbeat of the Father with clarity. This is why calibration is so important… we MUST have clarity of spirit, soul, body. So, CLARITY is important. [7:40]
Trusting God when it is difficult to do so. Sometimes we don't understand and nothing is clear — then we have to trust. [8:56]
When we trust God we only need clarity for the next step. [10:20]
Trust enables us to step into God's future without the details. [10:46]
[shareable]Sometimes there's only one choice, one door to walk through. In those times you don't need clarity, you need trust.[/shareable]
The TENSION between following the wind and having a plan. Trust is necessary for both in different ways. In calibration there are almost always two opposing forces that need proper tension between them to keep things aligned and positioned where they need to be. [17:14]
[callout]We not only need a trust in God, but we also need to trust God in us, we have to trust the gifts and abilities He has given us, and we have to trust the opportunities He has given me, and trust the context that God has placed me within. [20:00][/callout]
[shareable]We have to trust the path God has given us is going to be a good path to take. [/shareable]
We are trusting that with each successive step, the next steps will be clear. Obedience is doing what we know to do, even when we don't know all of the details. [26:00]
Calibration Tools [27:40]
How do you coach something that involves simply a mature spiritual perception? [28:10]
Questions to ask your self or those you lead and love:
What do you want to do? What are your passions? What are your dreams? If you've done your best to follow the plan of God for your life those are your best indicators. This is the long-range. [28:30]
What is your next clear step? It may be a small step, but the point is that each step leads to the next step. We have constant course adjustments. [29:26]
[callout]When we coach someone who is locked in to their paradigm and they are inflexible, THAT is probably their problem—why they cannot move forward. They need to learn to move with the wind. [30:00] [/callout]
Trust in taking each step is the embracing of the fact that we may not know every thing we would like to know about our future, but we are TRUSTING it to unfold as we go.
What is God doing in your life? What are the doors that are opening? What are the opportunities availing themselves to you? [31:00]
How do we manage the TENSION between strategically managing that long-range plan and trusting the wind? [31:54]
[shareable]This is what separates great leaders from mediocre leaders: The ability to look at a plan and know when it need to change.[/shareable]
3 Quick Hit Pointers:
Know your plan (the one revealed in the Presence of God), write your plan down, strategically sequence your plan. [32:40]
Be very open to course adjustments and depth of understanding. [32:50]
In the Calibrate360 model, EXAMINE and EVALUATE are very important, so on an ongoing basis we evaluate and adjust our life plans based upon unfolding clarity and trust. [33:04]