Podcast: Play in new window | Download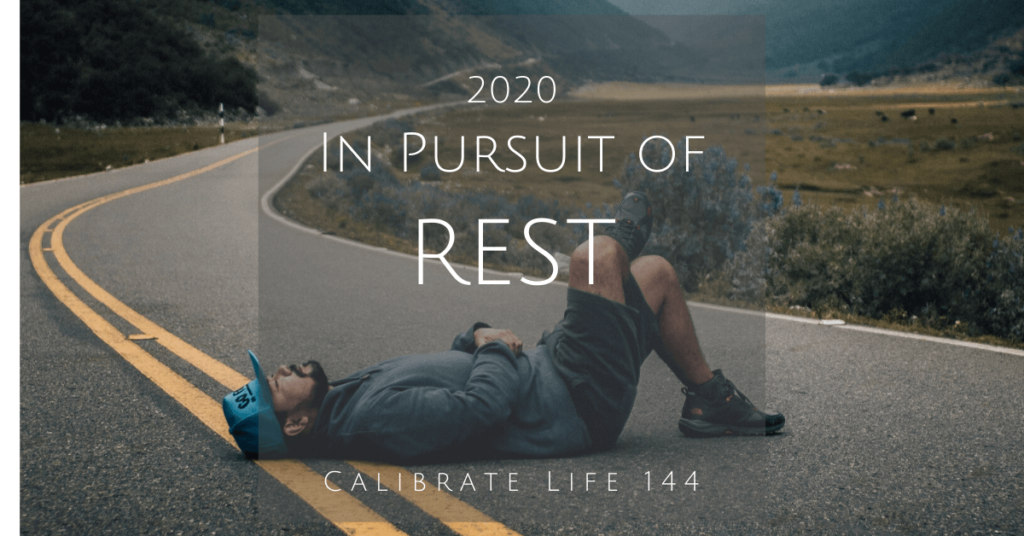 We've declared our 2020 to be the year of learning to REST again. The "gold" of our lives comes from the ability to rest in the Presence of God, learning to zone down, learning to listen. In this episode we talk about our renewed commitment to really learn to rest, to have abiding peace in the midst of chaos.
Listen or subscribe to the Calibrate Life Podcast in Apple Podcasts, in Google Podcasts, in Stitcher, or in any podcast player.


At the beginning of every year I take the time to think about the passing year and reflect on what I need and hope the new year to be. Last year, in 2019, my word was "FOCUS." We had a very large missions budget to raise and we knew we needed to stay focused on the priority of getting that looming task complete so we could move into the next phase of our mission and ministry. For 2020 the word is "REST."
(more…)