Podcast: Play in new window | Download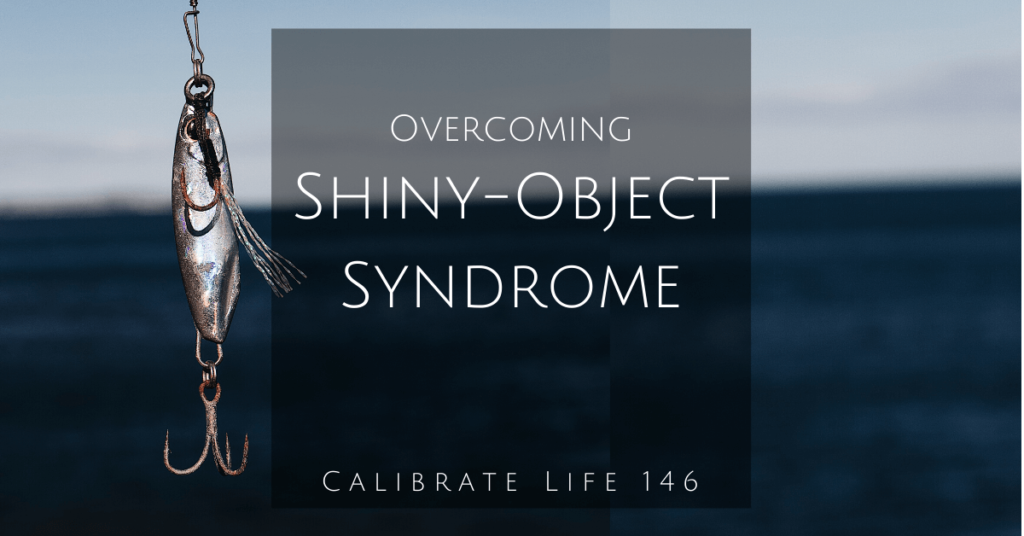 You can do anything you want to do but you can't do everything you want to do. Shiny-object Syndrome is the urge to chase and engage things that get your attention. The problem is, there are too many opportunities, too many shiny objects, more interesting and compelling things than we have time or resources to chase. In this episode we talk about managing our shiny-object syndrome.
Listen or subscribe to the Calibrate Life Podcast in Apple Podcasts, in Google Podcasts, in Stitcher, or in any podcast player.


I have the tendency to go after things that get my attention, stir my interest, or pique my curiosity. By the time I was 8 years old, nearly everything in our house that would come apart, I had taken it apart to see how it worked, and then put it back together. Now, the things that draw me in, irrespective of whether I have time or capacity for them or not, are exciting initiatives, complex project, seeing a need I think I can fix, or the greatest shiny-object-attention-getter of them all — a challenge.
(more…)