Podcast: Play in new window | Download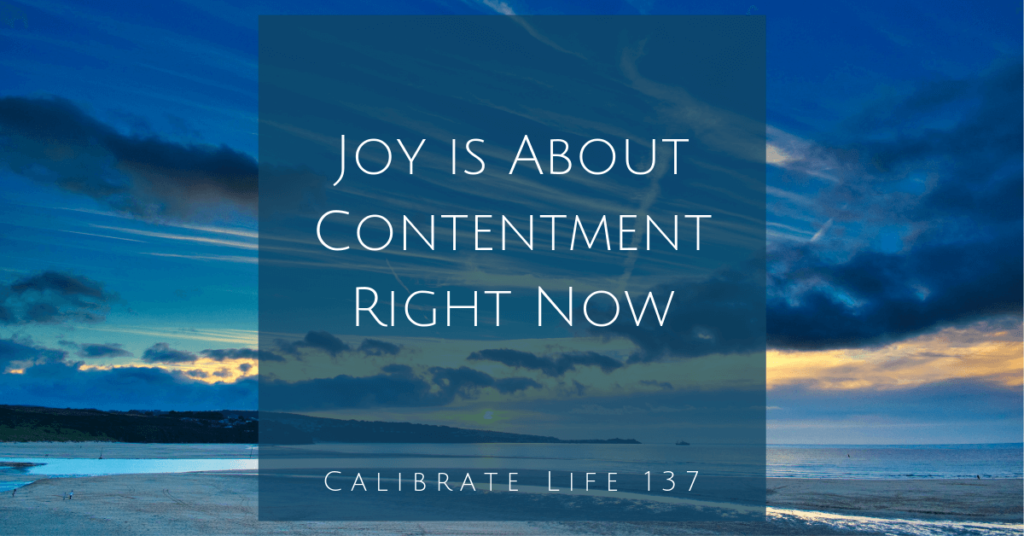 Living joyfully is about finding contentment right now. Can we just decide to WANT to be where we are right now? Can we just decide to cherish the uniqueness of this day and this moment? Can we slow down enough to touch, to taste, to really see, to listen,  to feel things I may never experience in this way again? In this episode of Calibrate Life we talk about living joyfully right now.



---
Joy is About Contentment "Right Now"
If I could send a message back in time I would tell my 21 year-old self many things, but near the top of the list would be, "learn to live in and enjoy right now." Being a forward looker, a strategist, a dreamer has help me build and develop, but I've not always been great at right now. The joy of life is something experienced right now, and only right now, not something we reserve for later.
Continue Reading the Article and Episode Notes…