Podcast: Play in new window | Download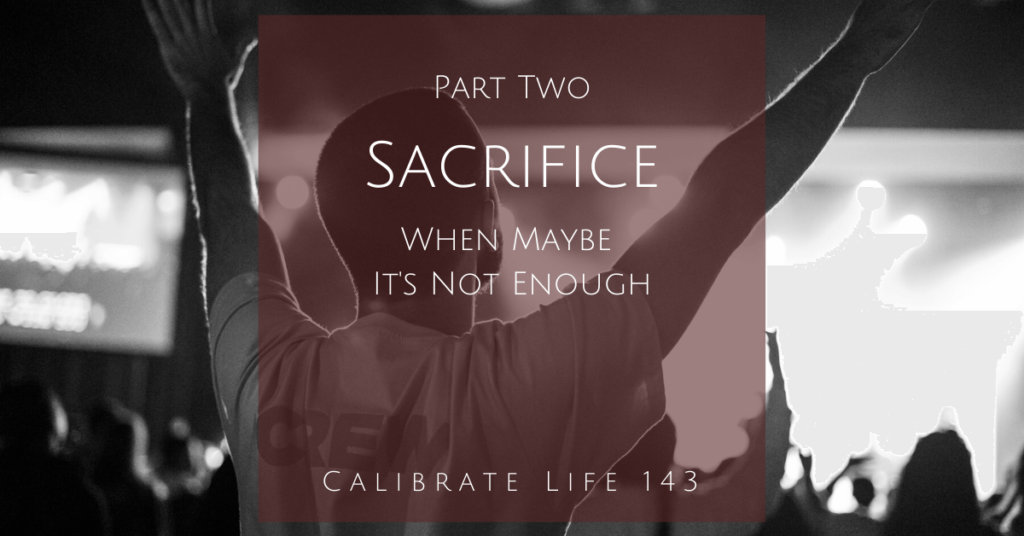 How do you know when you aren't sacrificing enough? In last week's episode we discussed how to know when we are sacrificing too much out of the wrong motivation, and this week we look at the other side of the coin.


---
Last week we talked about how we know when a sacrifice is TOO great.
The sacrifice will be commensurate with the vision or hope.
The sacrifice is too great if the desired outcome is not worthy of the cost.
Sacrifice is a personal choice between you and God… it is a heart matter.
Today, as we continue this topic, we are discussing how you know if our sacrifice just is not great enough… touchy topic!
Continue Reading for the Article…