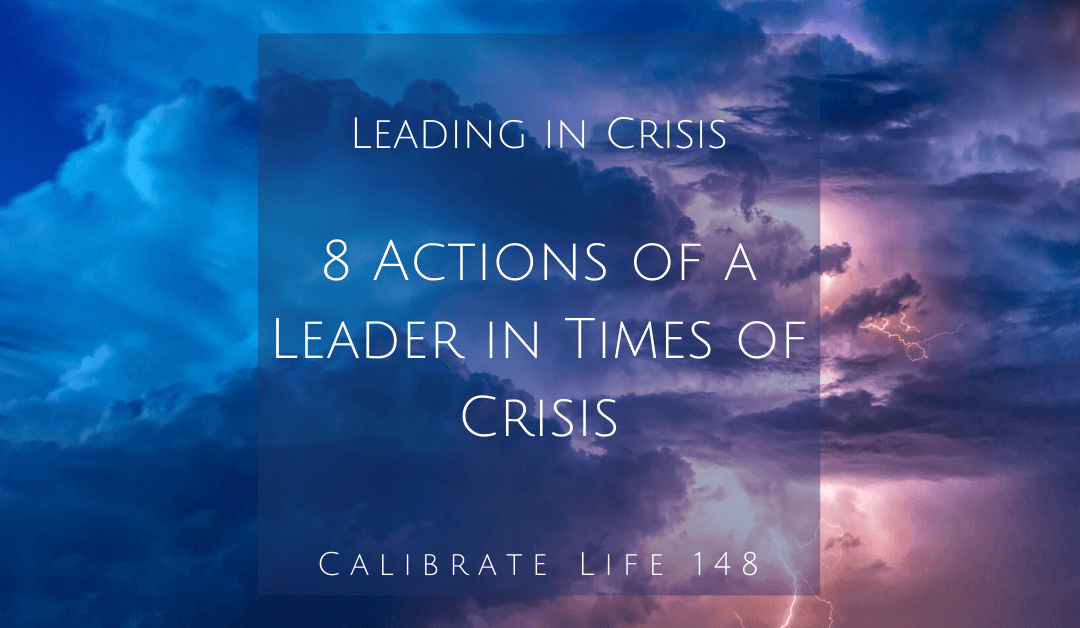 Podcast: Play in new window | Download
Those we lead have the opportunity to see who we really are when we lead them in and through a crisis. Our heart, our character, our resolve, our faith, our love, and our motivations are all revealed. In episode 148 of The Calibrate Life Podcast, we discuss 8 things for a leader to keep in focus while leading during a crisis.


Listen or subscribe to the Calibrate Life Podcast in Apple Podcasts, in Google Podcasts, in Stitcher, or in any podcast player.
---
This episode is being recorded in April of 2020, at what we hope is the height of the Coronavirus/Covid-19 pandemic. Leadership is not business as usual. We are leading in a time when our nation is in crisis. Some are hurting badly, others are not as affected. Spiritual leaders are important in times of crisis.
Leadership is defined in crisis. our heart, our character, our resolve, our faith, our love, and our motivations are all revealed in times of crisis leadership. Those we lead have the opportunity to see who we are when we lead in a crisis. (Continue for the episode notes / article…)
(more…)