Podcast: Play in new window | Download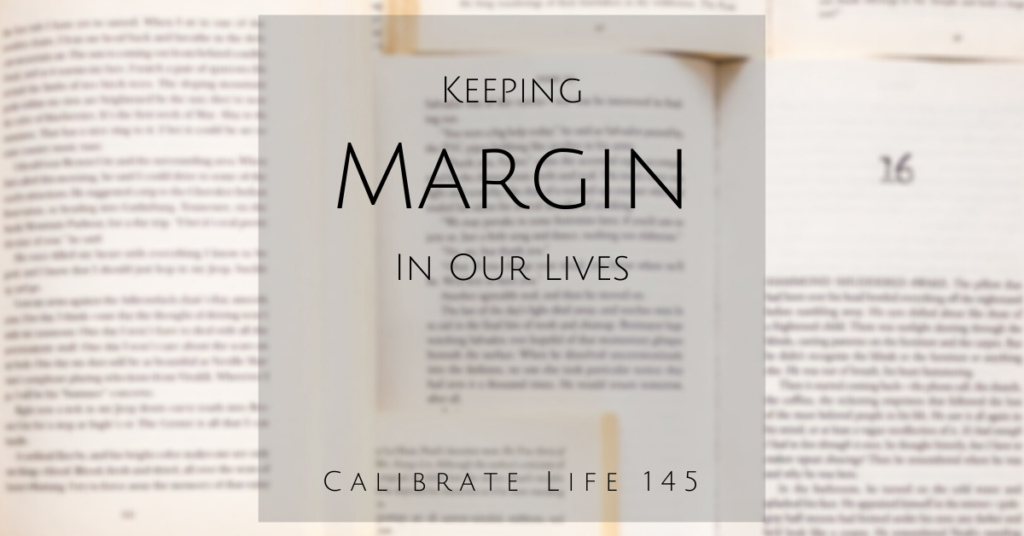 Margin is the blank spaces on a document that defines its borders and makes it readable and functional. We need margin in our lives. It is the spaces, the blanks, that make everything else work. REST, health, well-being, effectiveness and many other things are elusive if we don't mind the blank spaces. In this episode of the Calibrate Life Podcast we talk about putting the margin back in.
Listen or subscribe to the Calibrate Life Podcast in Apple Podcasts, in Google Podcasts, in Stitcher, or in any podcast player.


---
I've made a re-commitment to learn to REST on new levels in 2020. In last week's podcast we talked about 2020 being the year of REST, and the acrostic we gave was:
R for REFRESH renew emotional
E for ENERGIZE renew the physical
S for SABBATH (as a verb) renew the spiritual
T for THINK renew the intellectual
Today we are going to hit the topic of MARGIN. and for our Africa House leaders this is a self-leadership and a personal health capacity.
(more…)