Podcast: Play in new window | Download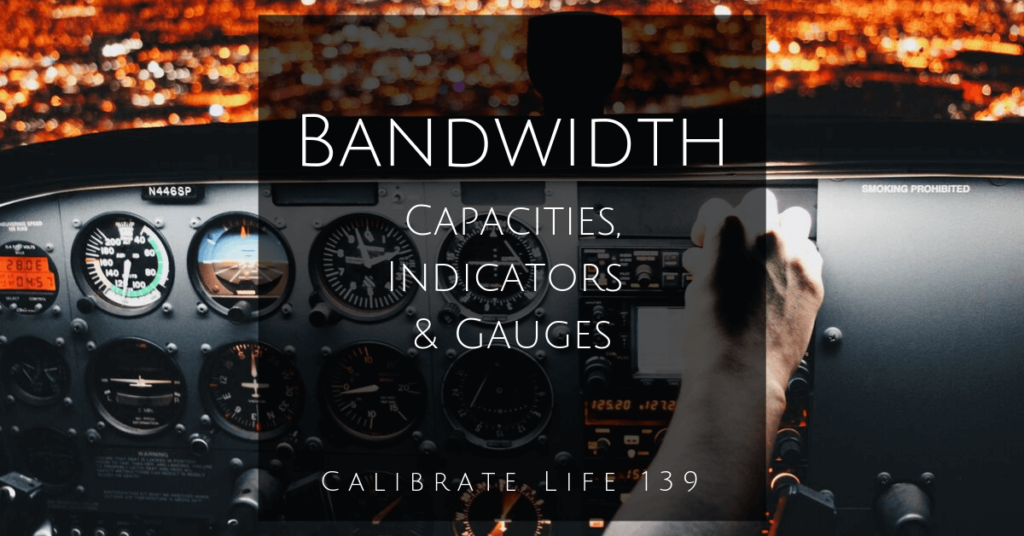 Bandwidth refers to the amount of data that can be transmitted in a fixed amount of time. It has also come to be used as a term referring to the mental, physical, emotional, intellectual, and even spiritual capacity required to deal with a situation. In this episode of Calibrate Life we discuss how to gauge, manage, and increase our bandwidth.


This week three things have happened that have caused us to really question our bandwidth. First, our travel schedule is both exhilarating and exhausting. Second, Africa is beckoning with ever increasing intensity. Our involvement with leaders in Africa continues to grow in remote engagement. Third, this podcast takes a lot of time to do with excellence, and we began the day questioning whether or not we have the bandwidth to do all of the things we are trying to do.
Continue reading notes and article (more)