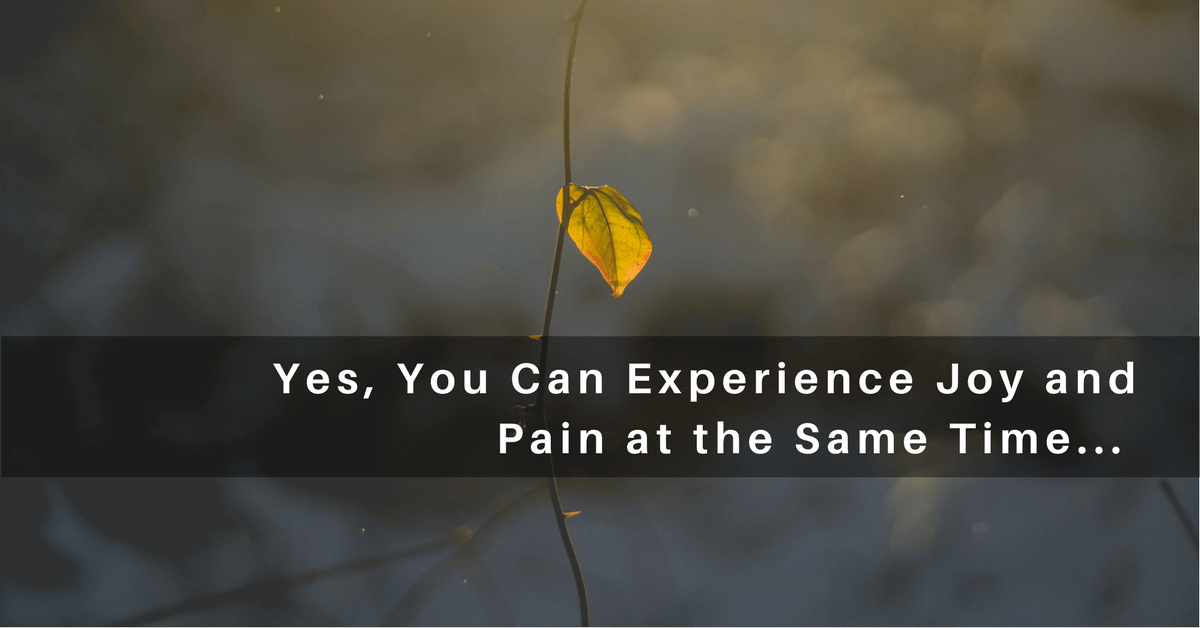 Podcast: Play in new window | Download
Sometimes we have pain and joy at the same time. Walking through times of pain and sorrow is not a departure from a commitment to live a joyful life. We have to keep the good things in focus when we are walking through the worst things.
In last week's podcast we discussed staying in a positive mindset. This week we expand upon that thought by considering how it is possible to stay positive, and live joyfully while experiencing pain and sorrow.